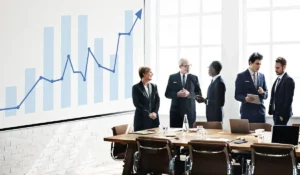 Recently, the Delaware Court of Chancery held that officers of a Delaware corporation are subject to a fiduciary duty of oversight. See In re McDonald's Corp. Stockholder Derivative Litigation, No. 2021-0324 (Del. Ch. Jan. 26, 2023) with a reference to In re Caremark International Inc. Derivative Litigation, 698 A.2d 959 (Del. Ch. 1996). As a result, the Court allowed stockholder a stockholder derivative action to proceed with oversight claims against the company's top executive.
While the In Re McDonald's Corp case involved allegations of condoned sexual harassment, the likely outcome of this decision is going to be considerably broader. The decision extends the duty of oversight to officers, not just directors, over operations of the company. Notably, the Court recognized that the scope of an officer's duty of oversight is context specific. Where a chief executive officer or president, have a very broad scope of authority that will render their duty of oversight similar to that of a corporation's directors, officers with specifically designated roles over certain corporate functions or departments, are likely have a more limited scope of responsibility, and will be held responsible for oversight over their domain of responsibility. As in the Caremark case, "oversight liability for officers requires a showing of bad faith. The officer must consciously fail to make a good faith effort to establish information systems, or the officer must consciously ignore red flags."  It seems that this recent decision realigns the duties owed by the officers and directors of a Delaware corporation in light of the recent amendment to Section 102(b)(7) of the Delaware General Corporation Law to allow Delaware corporations to exculpate its officers from monetary liability from a non-derivative breach of the duty of care. 
Members of the boards of directors of Delaware corporation should take active steps to adequately investigate and respond to claims of officer misfeasance to avoid the risk of breaching their own duties of oversight.